Your website says a lot about your brand. Whether that's a good or bad thing depends on your site's design.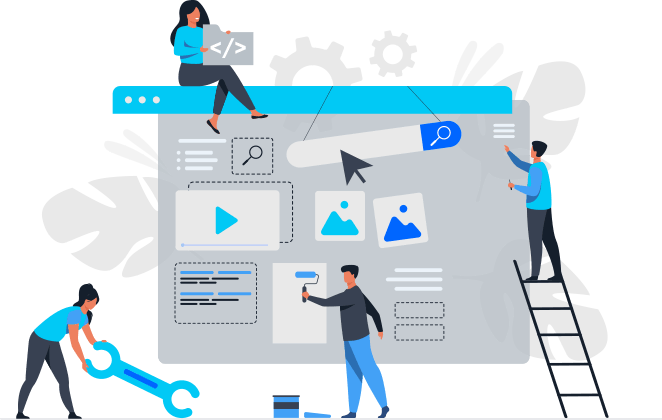 Build a Better Business Through a Better Website
Learn About Web design Services
The utilization of Artificial Intelligence systems has emerged as a novel solution to tackle the intricacies of business processes and technical Artificial Intelligence services.
Techwink Services leads the industry as an Artificial Intelligence Development Company, facilitating enterprises with efficient Artificial Intelligence Services and solutions to enhance their business management.
Looking for great service at a great price? We offer affordable web design services to fit any marketing budget. Whether you need to build a custom website from scratch or optimize your existing landing pages, we can help.
Our marketing specialists and design experts make sure every aspect of your website is engineered to increase organic traffic, online presence, search ranking, user engagement, qualified leads and sales revenue.
Get a Custom Site Optimized for Web and Mobile

Website Wireframes
Techwink Services designers and developers outline the skeleton of your site. Giving you a structural blueprint of your website, including the layout of different pages. Our website design services also account for responsive design demands, producing wireframes that are customised for different devices and platforms.

Website Mockups
Mockups go a step beyond wireframes, adding more graphical elements to flesh out your website's visuals. Our talented website designers create mockups that give you a sense of how your finished website will look and feel. Every mockup project is carefully tailored to our client's business model, and target audience.
Responsive Web Design
It's a mobile-first world, and your website needs to reflect changes in user behaviour to reach the largest audience possible. Search engines like Google and Bing reward websites that are able to deliver strong UX to a wide variety of users (mobile, browser, desktop, etc.). Making mobile responsive websites absolutely essential for digital marketing.

Website Auditing
Performance metrics such as page speed are important criteria for search engine ranking. Routine site checks are essential to ranking higher in SERPs, holding search positions for top-performing landing pages and directing more organic traffic to your site.

Graphic Design
Graphical components give your site life, adding eye-popping visuals that draw in visitors and appeal to their senses. We also offer a wide range of custom graphic design packages, including standalone offerings. One-off projects cover branding logo design, brochure design and anything else businesses need to support their marketing campaigns and business goals.

Landing Page Design
Techwink production teams collaborate to create landing pages for your website that boost SERP rankings and bring qualified organic traffic to your site. A team of professional writers create landing page copy that's carefully researched and crafted to rank for targeted search queries.

On-Page SEO
Techwink's SEO team supports website design or redesign projects by closely analysing site health and checking for issues that could prevent your website from reaching its full potential. We thoroughly assess every aspect of your website, using site crawls, content checks, landing page analyses and more, to flush out underlying problems that may hurt site ranking and performance.

Web Hosting Consultation
Although Techwink does not directly offer web hosting services, we can provide our years of experience to help answer any questions you have and help you find the right website hosting solution for your business. Our graphic design services are continually expanding, incorporating more sophisticated forms of visual communication to engage users and tell your brand story.

Database integration
Numerous company websites incorporate a database to process payments and other data. At our company, we offer comprehensive support for integrating databases, and As part of our database integration solutions, our team of designers and developers works closely with your company to design and launch a customized database that fulfills your requirements and preferences.
Our Seamless Web Design Process
Learning Management System
Bob was looking to implement learning management system to provide better reach to its clients. Always helped him to design and develop learning management system. Made recommendations and also identified gaps. Created solutions, and supported each initiative to a successful launch in time to meet his customers needs. We keep an eye for further development and support.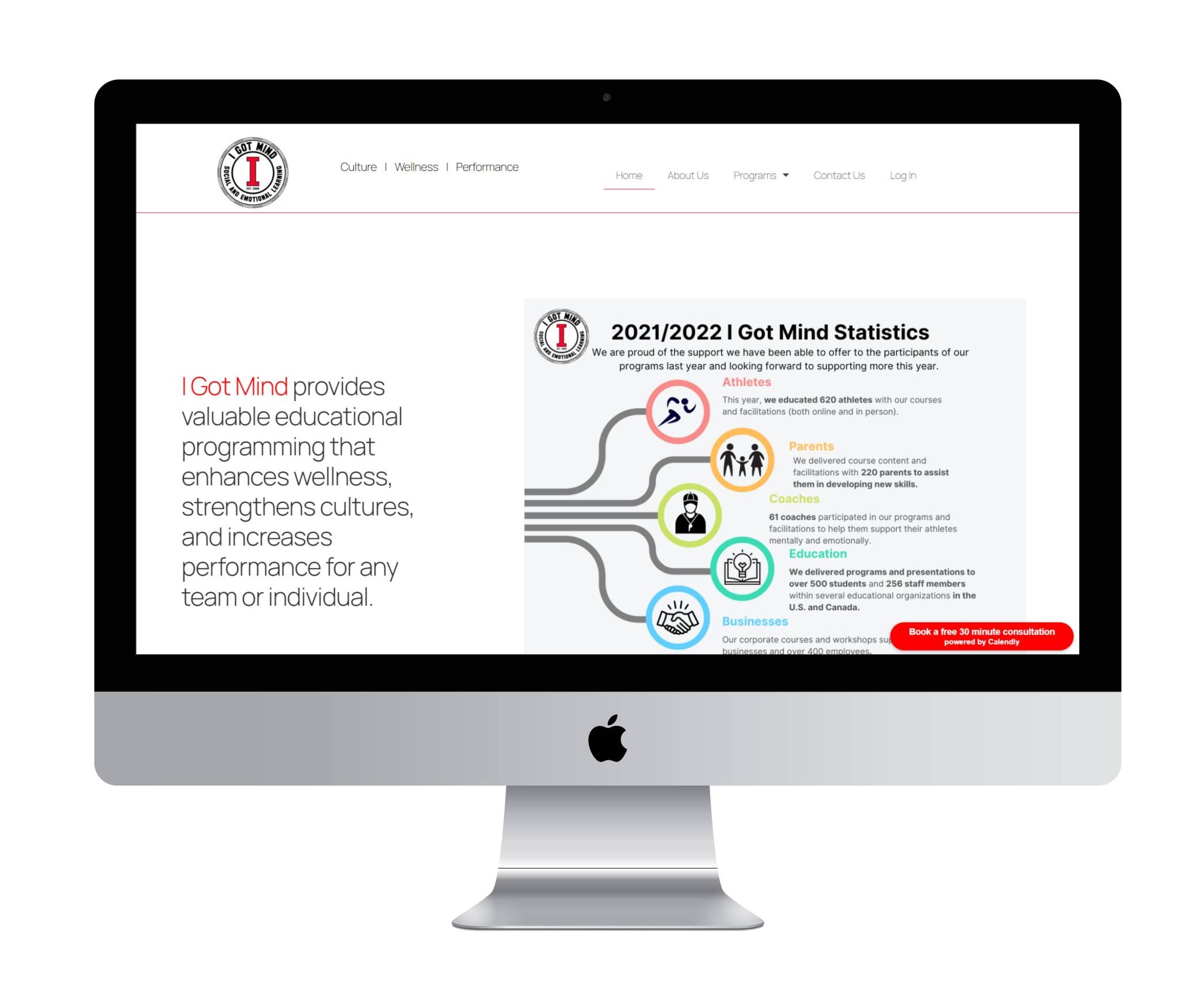 Melinda was looking to take his offline health food business online. We helped her design and develop an online store where customers can buy the products online directly. Along with that, she can offer over a dozen different detoxes all made for different timelines, goals, and weight loss amounts.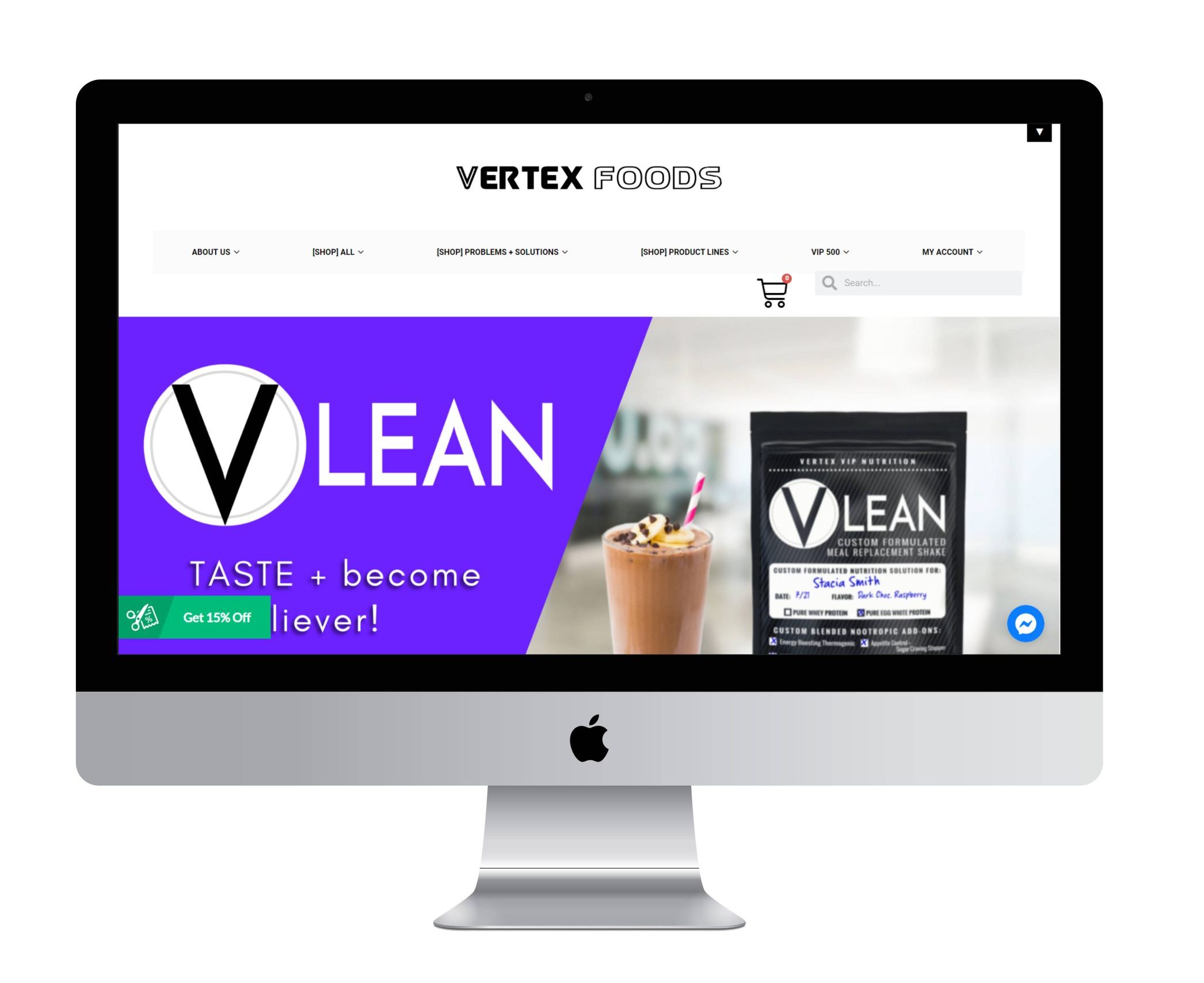 We are the trusted partner for some of the world's leading enterprises and businesses. We have helped bring ideas to life while building sustainable business practices across industries.