Healthcare Software Development Services
Revolutionizing Healthcare Through Custom Software Solutions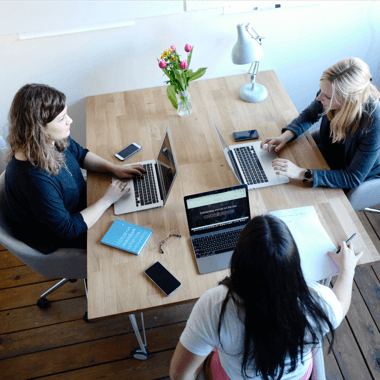 Innovative Healthcare Solutions
At Techwink Services, our commitment to the healthcare sector goes beyond conventional software development. We specialize in crafting innovative solutions that redefine the standards of patient care, operational efficiency, and regulatory compliance within the healthcare industry. With a deep understanding of the intricate healthcare landscape, we offer bespoke software solutions tailored to address the unique challenges faced by healthcare providers and organizations.
Our healthcare software development endeavors encompass a spectrum of transformative technologies, from intuitive patient portals and telemedicine platforms to sophisticated electronic health record systems. Each solution we craft is meticulously designed to enhance patient engagement, optimize clinical workflows, and fortify data security while ensuring seamless compliance with industry regulations.
We recognize the evolving needs of healthcare delivery, where technology plays a pivotal role in fostering enhanced outcomes and experiences for both patients and healthcare professionals. Our team of dedicated experts collaborates closely with healthcare providers, leveraging advanced technology to facilitate better decision-making, streamlined operations, and improved patient outcomes.
Embark on a journey of innovation and excellence in healthcare technology with Techwink Services. Let's partner together to pioneer the future of healthcare through bespoke software solutions that elevate care standards and transform the healthcare landscape.
Why Choose Techwink Services for Healthcare Software Development?
Rising Demand Propels the Global Healthcare IT Market to Reach $390.7 Billion by 2024
Healthcare Expertise
We deeply understand healthcare industry processes and have the technological expertise needed to provide solutions that meet the unique needs of healthcare professionals and patients.

Security and Compliance
We prioritise the highest standards in data security and conformity with health regulations, including HIPAA and GDPR.

Patient-Centric Design
Our solutions are designed with a patient-centered approach, ensuring ease of use and positive patient experiences.

Customization and Scalability
Healthcare needs vary, so customizable solutions are vital. We offer scalable software that can adapt to different healthcare settings and evolving needs.

Integration Capabilities
Interoperability is key in healthcare systems. We excel in creating software that integrates seamlessly with existing healthcare systems or other applications.

Improved Healthcare Outcomes
Our services aim to improve patient care, operational efficiency and quality and efficiency of healthcare services.
Our Web Development Services for Healthcare
Over 90% of Healthcare Providers to Integrate Telehealth and Web Solutions by 2030

Patient Portals
We create secure and user-friendly portals for patients to access their health records, schedule appointments, and communicate with healthcare providers.

Healthcare Information Systems
We develop custom web apps to manage patient data, streamline administrative tasks, and improve healthcare facility operations.

Telemedicine Platforms
We build web-based telehealth solutions that enable virtual consultations, connecting patients and providers for remote healthcare services.
Our Mobile App Development Services for Healthcare
70% of Healthcare Professionals Embrace Daily Mobile App Use

Healthcare Apps
We design and develop mobile apps that help patients monitor their health, access information, and engage with their healthcare providers.

Medical Records Apps
We create mobile apps that securely store and allow easy access to medical records, ensuring accurate and up-to-date information is available to healthcare professionals.

Medication Management Apps
We create reminder apps that help patients manage their medications, ensuring adherence and better health outcomes.
Our AI Development Services for Healthcare
Anticipated $150 Billion Annual Savings: AI's Impact on U.S. Healthcare by 2026

Chatbots and Virtual Health Assistants
We create AI-powered chatbots and virtual assistants to answer patient queries, provide healthcare information, and enhance patient engagement.
Medical Imaging AI
We develop AI solutions for medical image analysis, that helps in the early detection of diseases and reducing diagnostic errors.

Predictive Analytics
We develop AI solutions to analyze patient data for predictive insights, allowing healthcare providers to anticipate health issues and optimize care.
Crafting Success Step by Step: Our Development Journey
Consultation
We start by listening. Our team will consult with you to understand your goals and challenges.
Planning
We create a detailed project plan that outlines the scope, timeline, and budget for your software and technology development.
Development
Our experienced developers bring your vision to life, using the latest technologies and best practices.
Testing and Quality Assurance
We rigorously test the software and technology to ensure it meets our high standards and your expectations.
Deployment and Support
We assist with the smooth deployment of the software and technology and provide ongoing support and updates.