Legal Software Development
Empowering Legal Professionals with Cutting-Edge Software Solutions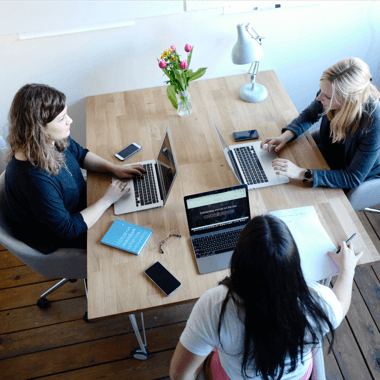 Revolutionizing the Legal Landscape
Techwink Services plays a pivotal role in the development of legal services by harnessing the power of cutting-edge technology. Through its innovative software solutions, Techwink empowers legal professionals and organizations to overcome the unique challenges posed by today's fast-paced digital world.
One of the primary contributions of Techwink is its ability to enhance efficiency in legal operations. By automating repetitive tasks, such as document generation and case management, the company's software streamlines workflows, allowing legal practitioners to allocate more time to critical, value-added activities.
Additionally, Techwink facilitates better access to legal services by leveraging technology to provide digital solutions, making it easier for clients to connect with legal professionals and access necessary information. This improved accessibility can be particularly beneficial in remote or underserved areas.
By staying at the forefront of legal technology, Techwink Services drives innovation and adaptation within the legal industry, enabling it to remain competitive and relevant in an ever-evolving digital landscape.
Why Opt for Techwink Services in Legal Software Development?
Enhance efficiency and productivity with personalized solutions

Expertise in Legal Technology
Our team of experienced developers specializes in legal technology. We have an in-depth understanding of the legal sector's specific needs, compliance requirements, and workflows.

Comprehensive Services
Beyond legal software, we offer a wide range of services to meet all your technology needs, including Web Design, Web Development, Mobile App Development, and AI Development.

Tailored Solutions
We don't believe in one-size-fits-all solutions. We work closely with our clients to understand their unique requirements and craft customized software and technology that meets their exact needs.
Data Security
Security is paramount in the legal industry. We employ the latest security measures to ensure your sensitive data remains protected at all times.

Scalability
Whether you're a solo practitioner or a large law firm, our software and technology solutions are designed to scale with your business as it grows.

Customization
No two law firms are alike. We pride ourselves on delivering customized solutions that align perfectly with your unique workflows and objectives. Our tailored approach ensures you get exactly what you need.

Quality Assurance
Our rigorous QA and testing processes guarantee that the software and technology we deliver meet the highest standards of functionality, reliability, and security. You can trust that your solutions will work flawlessly.

Modernization
Stay at the forefront of legal technology with our modernization services. We ensure your technology stack is up-to-date, helping you remain competitive in a rapidly evolving legal landscape.
User-Centric Design
Enhance client and user satisfaction with our UI/UX design services. We prioritize creating intuitive and visually appealing interfaces that improve the overall user experience.

Ongoing Support
Our commitment doesn't end with project completion. We provide ongoing support and updates to ensure your software and technology solutions continue to perform at their best.

Cost-Effective Solutions
We understand the importance of cost-efficiency. Our solutions are designed to provide maximum value for your investment, delivering results that positively impact your bottom line.

On-Time Delivery
We are committed to on-time delivery, ensuring that your software and technology solutions are completed according to the agreed-upon schedule.
Our Legal Software Development Services
Our legal software development services can streamline your operations, boost productivity, and drive growth in the legal industry.

Third-party Software Integration
Seamlessly integrate third-party tools and applications into your legal software, enhancing functionality and efficiency. We ensure a smooth flow of data and processes across your entire technology stack.

QA & Testing
Our rigorous Quality Assurance and Testing processes ensure that your software and technology solutions meet the highest standards of functionality, reliability, and security.

Modernization & Monitoring
Stay ahead in the rapidly evolving legal landscape. We provide modernization services to keep your technology stack up-to-date and offer monitoring solutions to keep your systems running smoothly.
UI/UX Design Services
Enhance user satisfaction and engagement with our UI/UX design services. We create intuitive and visually appealing interfaces for your software and applications, improving the overall user experience.

Web Design and Development
Create a strong online presence with our professional Web Design and Development services. We'll build a website that not only looks great but also functions seamlessly to attract and engage clients.

Mobile App Development
Reach clients on the go with our Mobile App Development services. We design and develop mobile applications tailored to your legal practice's needs, providing convenience and accessibility.

AI Development
Harness the power of Artificial Intelligence to automate repetitive tasks, analyze data, and gain insights that drive informed decisions within your legal practice.
Our Legal Software Development Solutions
Our team crafts customized legal software solutions designed specifically to meet your unique needs and objectives, ensuring optimal performance.

Case Management Software
Streamline case tracking, document management, and communication with our comprehensive case management solutions.

Document Automation
Reduce manual document creation time with our document automation software, ensuring accuracy and efficiency.

Compliance Solutions
Stay ahead of regulatory changes with our compliance management tools tailored to the legal industry.

Client Portals
Enhance client communication and collaboration with secure, user-friendly client portal development.

Legal Research Tools
Access vast legal databases and research resources with our custom legal research applications.

Billing and Accounting Software
Simplify billing and accounting processes with our intuitive software solutions.
Crafting Success Step by Step: Our Development Journey
Consultation
We start by listening. Our team will consult with you to understand your goals and challenges.
Planning
We create a detailed project plan that outlines the scope, timeline, and budget for your software and technology development.
Development
Our experienced developers bring your vision to life, using the latest technologies and best practices.
Testing and Quality Assurance
We rigorously test the software and technology to ensure it meets our high standards and your expectations.
Deployment and Support
We assist with the smooth deployment of the software and technology and provide ongoing support and updates.