E-learning Software Development Services
Transforming Education with Tailored E-Learning Solutions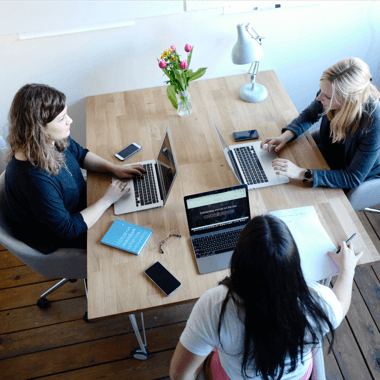 Revolutionizing the Legal Landscape
Techwink, a trailblazer in E-learning development services, is revolutionizing the way education is delivered in the digital age. With the rapid expansion of online learning, TechWink plays a vital role in crafting innovative, engaging, and effective e-learning solutions. Their commitment to excellence and a deep passion for innovation have propelled them to the forefront of the industry.
Techwink's comprehensive suite of services spans from content creation and instructional design to learning management system (LMS) integration and interactive multimedia development. They understand that e-learning isn't just about delivering information; it's about creating an immersive and enriching educational experience.
As the demand for accessible and flexible learning options continues to grow, Techwink's dedication to pushing the boundaries of e-learning technology ensures that learners, educational institutions, and corporations can harness the power of digital education to stay competitive in an ever-evolving world. TechWink is not just a service provider; it's a guiding light towards a brighter educational future.

Experience
We have years of experience in developing successful Elearning platforms.

Dedicated Support
Our team will provide constant support and regular updates from concept to launch and beyond.

Innovation
We stay up to date with the latest trends and technologies to bring innovation to your Elearning solutions.
Our E-learning Web Development Services
E-Learning's Remarkable Growth: Anticipating a $375 Billion Global Market by 2026

Custom Elearning Websites
We develop Elearning websites starting from scratch, according to your needs. Whether you're an educational institution, a business, or an individual educator, we can develop a solution that suits you.

Responsive Design
Over 65% of learners use mobile devices to access Elearning content. Elearning websites developed by us will look great and function flawlessly on any device, be it a desktop computer, tablet, or smartphone.

Interactive Learning Modules
Interactive elements in Elearning web development can boost learner engagement by up to 60%.. We have expertise in creating interactive courses, modules, and quizzes that grab the attention of the learners and make learning fun.

Content Management
We provide you with easy-to-use content management tools that enable you to update and extend your courses effortlessly.

Gamification Integration
Incorporating game elements like badges, points, and leaderboards to enhance learner engagement and motivation.

SCORM and xAPI Compliance
Ensuring compatibility with e-learning standards like SCORM (Sharable Content Object Reference Model) and xAPI (Experience API) for interoperability and data tracking.

E-commerce Integration
Implementing payment gateways and subscription models for selling courses or educational content online.

Assessment and Quiz Engines
Developing tools for creating and managing assessments, quizzes, and evaluations, along with tracking and reporting features.

AI Generated Content
Revolutionizes creativity, boosts productivity, delivers a wide range of engaging content, fundamentally altering the way we create and consume information.
Our E-Learning Mobile App Development Services
The mobile e-learning market is projected to grow at a CAGR of 15% from 2023 to 2032, indicating a strong demand for e-learning mobile apps.

Custom Elearning Apps
We develop Elearning mobile apps according to your requirements, whether you're an educational institution, corporation, or individual educator.

User-Centric Design
Over 70% of learners prefer using mobile apps for Elearning. We create user-friendly interfaces for mobile apps so that your students dont face any issues in using the app and have an intuitive and enjoyable learning experience.

Interactive Content
Integration of features like quizzes, discussion boards, and gamification elements enhance engagement and knowledge retention.

Offline Access
Our apps have the feature to provide offline access to course materials that enable learners to learn anytime, anywhere.

Progress Tracking
Our apps allow you to track your student's progress and adjust your teaching to suit their needs.

Cross-Platform Compatibility
We develop apps that work seamlessly on both iOS and Android devices, reaching a wider audience.
AI-Powered E-Learning Apps
Elevating Completion Rates for Enhanced Mobile Learning Effectiveness

AI-Powered Personalization
With 94% of educators emphasizing personalization in education's future, AI-driven personalization in E-Learning becomes pivotal. Our AI algorithms adapt content to individual student progress, guaranteeing a tailored learning journey.

Smart Content Recommendations
Our AI can suggest relevant courses, resources and materials to students. This helps them discover and engage with content that suits their interest and needs.

AI Chatbots for Support
More than 40% of educational institutions have embraced AI chatbots for immediate student support in E-Learning. Our specialists create AI-driven chatbots, offering round-the-clock assistance, answering queries, and facilitating course navigation.
Content Creation Assistance
We offer AI tools that assist in creating Elearning materials, from generating quizzes to summarizing content, streamlining the content creation process.

Automated Grading and Assessment
Our AI solutions can automate the grading of assignments, quizzes, and tests, saving educators time and providing faster feedback to students.

Custom AI-Powered Apps
We develop Elearning mobile apps that integrate AI to enhance the learning process, providing personalized and efficient educational experiences.
Crafting Success Step by Step: Our Development Journey
Consultation
We start by listening. Our team will consult with you to understand your goals and challenges.
Planning
We create a detailed project plan that outlines the scope, timeline, and budget for your software and technology development.
Development
Our experienced developers bring your vision to life, using the latest technologies and best practices.
Testing and Quality Assurance
We rigorously test the software and technology to ensure it meets our high standards and your expectations.
Deployment and Support
We assist with the smooth deployment of the software and technology and provide ongoing support and updates.